"The Galley was invented by an award-winning kitchen designer whose vision was to create a central workstation hub where every task in his kitchen could be accomplished." The Galley workstations give owners a place to prep, cook, serve, entertain, and clean up.
Galley Workstations are available in 6 different lengths and can be both single and double bowl. The largest can accommodate up to 3 cooks while the smallest is a single cook station. Each workstation comes with a culinary kit that contains drying rack, bowls, cutting boards.
The Galley sinks are perfect for those who are looking for a way to customize their kitchen for the way they cook and entertain.
For more information on the Galley sink visit http://thegalley.com/about-the-galley/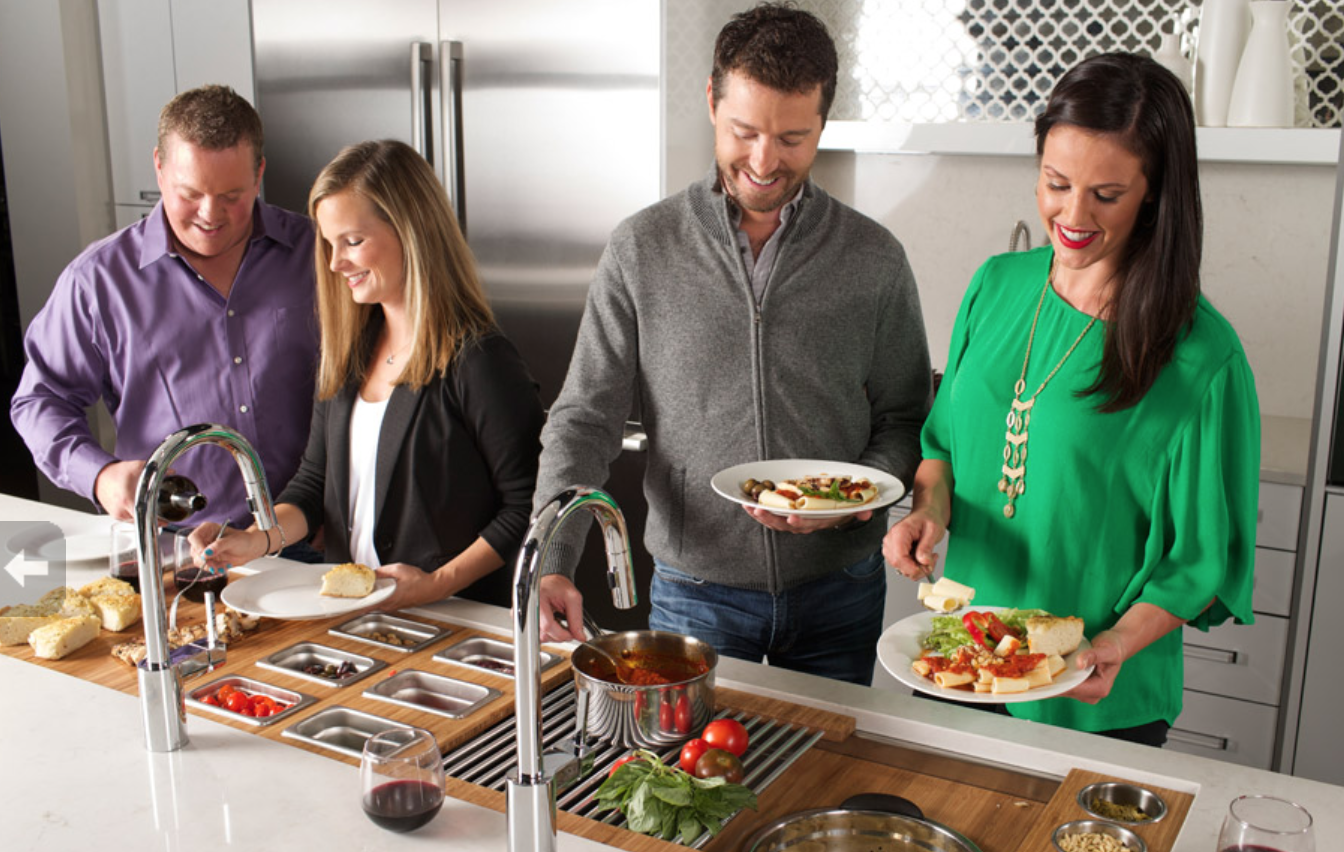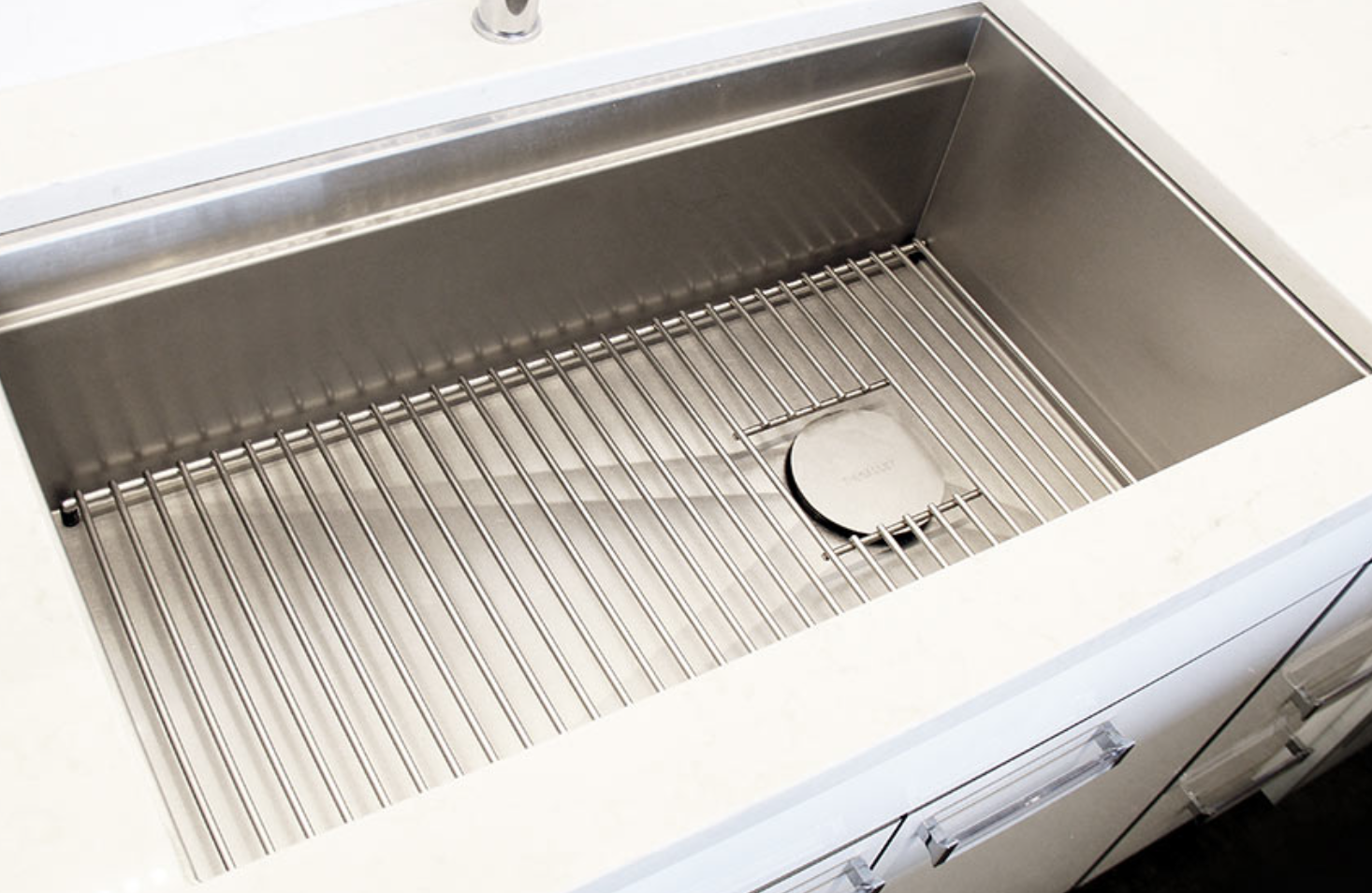 Karran was the first company to introduce a line of acrylic and stainless steel sinks that can be under mounted to laminate and solid surface countertops. The Karran sinks have been has designed for "seamless integration in laminate and solid surfaces. Hating the crumbs and mess that collect around the edges of your sink? With a Karran sink there are no seams, or edges. Now you can have the clean lines of an undermount sink without the expense of a granite or quartz top. Thanks to WilsonArt there are numerous laminate patterns and finishes to choose from.
For more information on the sink of laminate patterns check out the following links.
http://karran.com/models.html http://www.wilsonart.com/laminate/design-library